Website Design and Development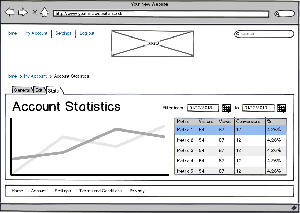 Website design is very different from graphical design, a fact that hinders many traditional designers.
Key to effective website design is an understanding of the technology used to deliver the elements on any page, and the wide variation in browsers used to render it, which can drastically alter the display of your website.
In addition to visual design, the user interface (UI) design is a key factor in making your website popular. Providing your visitors with consistent layout, navigation and controls is as essential to its success as stunning visual effect and content.
With the development of responsive web technology, we've taken the leading decision not to focus our design on the static visuals that many established agencies continue to use, opting instead to design with responsive devices in mind. As a result our design process is fairly fluid and built in the web technology your website will use - allowing for dynamic design samples that our clients can interact with and most importantly, understand.
Our development team boasts great experience with a range of technologies. Our development team principally consists of PHP and ColdFusion developers, however we are more than comfortable to work many other technologies in order to fulfil our clients' needs.
Core Services
Below are some of the core services we offer. We are also adaptive to client requests, so if you have any special requirements please get in touch and we'll see what we can do!