PHP Programmers in London / Kent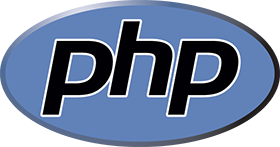 Our talented team based in the London / Kent area boasts over a decade of PHP programming experience. With our advanced PHP programmers we follow agile project methodologies in order to keep client deliverables on track and on budget.
Thanks to our advanced PHP experience, while many web development agencies are merely able to re-skin existing PHP frameworks such as WordPress and Drupal, our programmers are adept at the fundamentals of PHP programming and as a result we are able to build and finely optimise bespoke online technology for our clients.
Examples of some of the bespoke systems our team has built include:
Customer Portals
Customer Management Systems
Lead Management Systems
Online Booking Engines
Risk Assessment Systems
Survey Tools
Content Management Systems
E-commerce and digital delivery platforms
Our flexible work doesn't stop at what we've done before - if you have specific requirements for your online technology then contact us today for a free consultation.